CARINA WALLERT
1952 - 2013
Sculpture Artist
HOME WORKS PUBLIC WORKS CV CONTACT SHOP
CREATURES
CONSTRUCTIONS
TREES
TREE HORIZON, PHOTO, INK JET ON POLYESTER, 5000X330 MM
JUNIPERS Öland inkjet on mulberrypaper
MOSS inkjet on mulberry paper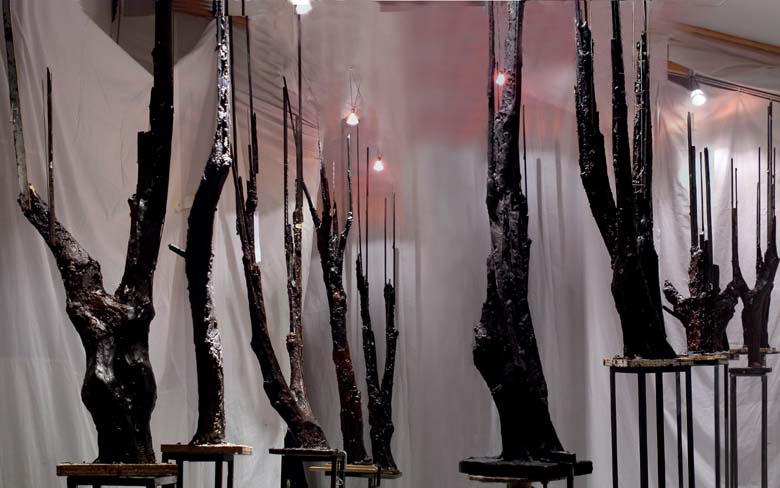 TREE AVENUE. Bronze,wax,steel. In progress .Height incl base 3m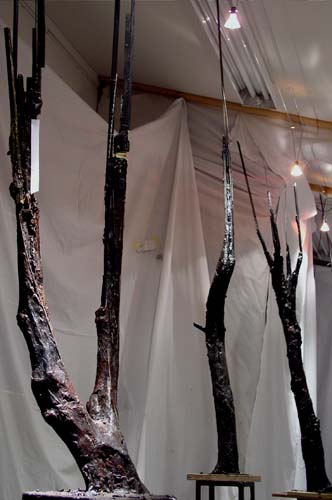 TREE AVENUE detail bronze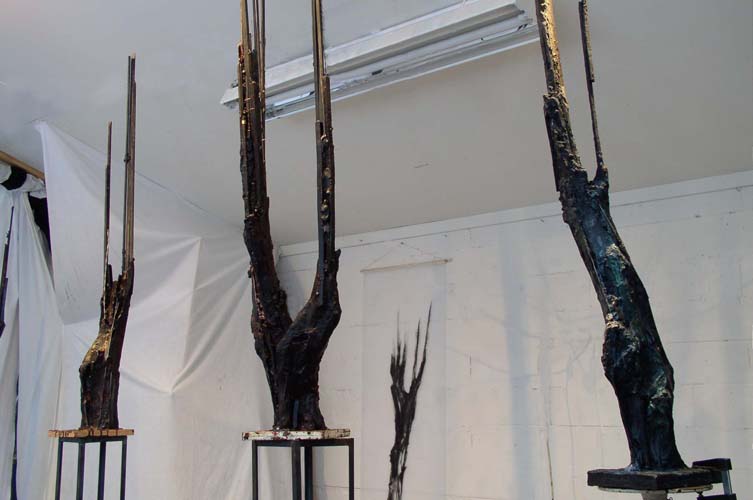 TREE AVENUE bronze,wax,mixed media
237935651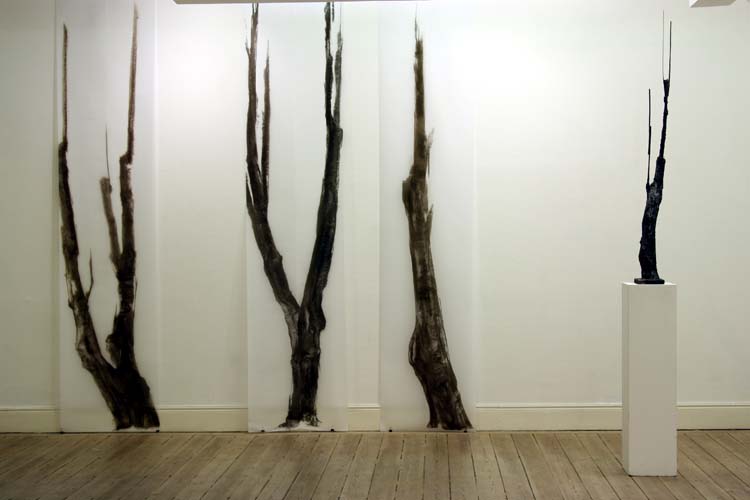 TREE AVENUE Ink Jet on polyester, bronze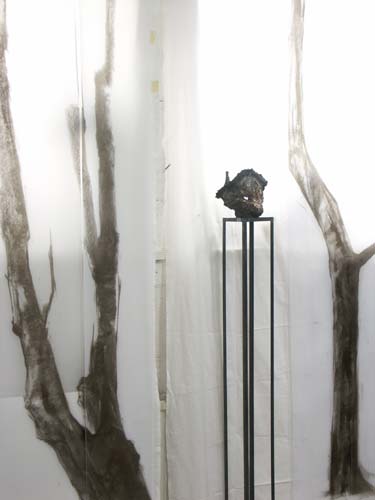 TREE AVENUE Ink Jet on polyester Bronze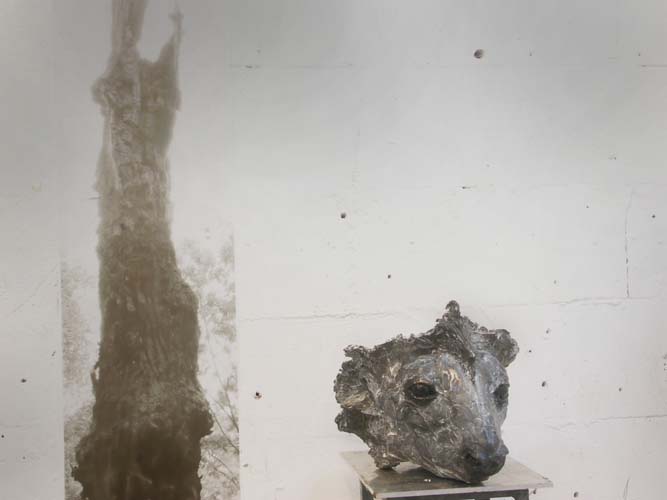 OAK ink jet photo SIFAKA bronze
"The last ten years I've also worked with trees, tree avenues and horizons as sculptures, drawings, photographs and large print-outs.
The trees are different individuals in a tree avenue. I made big drawings and experimented with different sizes and combinations.
When printed on semi-transparent polyester film and hung in a row, the tree avenue is recreated.
The individual characteristics of each tree is formed by it's neighbours and the circumstances under which it has grown."